For information about baptisms, weddings and funerals please contact me on: 01895 753043 or revrogerdunlop@gmail.com
Ministers Profile:
I have been the Minister at NMC since 2012 and love this friendly, lively and caring place.  I also love the privilege of Christian ministry from sharing in key moments in people's lives to leading quiet reflective services or exuberant All Age Worship.
I'm a member of the Fellowship of Christian Magicians and a local magic society and have found that magic works very well as a fun and thought provoking visual aid in All Age Worship and other contexts such as school assemblies.  I enjoy hill walking and camping and climbed Kilimanjaro recently.  And I always have an annual membership of something – last year the National Trust and currently back with The Tate.
Whether through NMC or another church I pray that you will discover and grow in knowing God's presence and purpose and joy.
---
Peggy – Administrator and Lettings Officer

For information about hiring the premises please contact me at office@northwoodmethodistchurch.org
---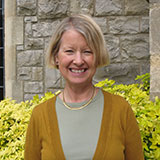 Daphne Bird – Youth Group Leader, Messy Church Organiser & Safeguarding Co-ordinator
In addition to working with the young people of the church on a Sunday morning and organising our Messy Church events, I enjoy helping on Monday mornings at our Little Acorns Toddler Group. I am also involved in regular Jewish-Christian dialogue meetings with our friends from NPLS next door.
My favourite event at NMC is the monthly Sunday Evening Bible Discussion group.
---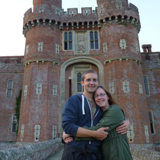 Lynn & Ben Harrison
Lynn Harrison – I am a Church Steward and a member of the church leadership team. I am also part of the NMC Youth Events team and the coordinator of our very successful Love2Play annual event. When not busy with church I work in the legal profession and enjoy photography.
Ben Harrison –   At NMC I am part of both the Youth Events team and the Sunday School team.  I am also involved in the church marketing, designing many of the event posters seen at church and around Northwood, as well as this website – I am Admin.
---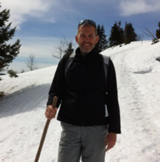 Tim Clifford –  I am a church Steward, and member of the Worship planning team. I also lead one of the two Bible Study groups that meet for fellowship and to discuss our faith. Outside the church I walk and ski at my home in Germany, and am a post-graduate theology student
---
Karen Lane – I'm a Church Steward and Junior Church leader. I like to help with any activity that involves food such as serving morning coffee and cakes in the Oasis Coffee Lounge, providing the meal for the children, parents and helpers at Messy Church, and baking for fundraising cake stalls at various times of the year. I also play badminton in the Church hall.